What I Love About Fall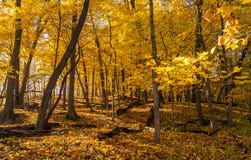 Here in the US, fall has arrived. As the temperature dips down below seventy degrees, I find myself already missing summer! But I do love autumn for many reasons.
First, where I live, the leaves of our trees turn beautiful shades of gold and scarlet. It creates fantastic backdrops for pictures and a calming atmosphere for an afternoon stroll. I just love to look at the colorful leaves scattered along the ground, distracting me from the cloudy grey sky.
Campfires are another delightful part of the fall season. It's so fun to pull on jeans and a sweatshirt and gather around a fire to toast marshmallows, all the while laughing and chatting. My family and I had this pleasure on a Labor Day weekend camping trip we took earlier this month. There's something about being out late in the chilly air under a star-speckled sky framed by the silhouettes of pine boughs.
Yes the outdoors are fabulous in the autumn. But indoors, too, become all nice and cozy. And then there is hardly anything more pleasant than curling up with a book and a cup of hot tea, perhaps with rain pattering against the windows and a pumpkin pound cake baking in the oven.
Oh, and I love the autumn decor! There are a few holidays in the fall season, and, while I am not particularly fond of the creepy decorations for Halloween, I do adore the leaves and pumpkins, mums, haybales, and scarecrows typically used in fall decorating. My mom manages to transform our house into a warm, homey fall cottage, where everything smells of pumpkin spice and apple.
Fall fashion is, of course, another great part of the season. Sweaters, leggings, boots, and scarves and all the deep colors like plum and mustard, burgundy and taupe. I love putting together outfits for my annual fall fashion shoot, where I dress up my sisters in their cutest fall clothes, do up their hair, and take lots and lots of pictures of them posing outside amid the falling leaves and misty skies. It is such fun!
Then there's the food. Soups and delectable desserts. Not to mention Thanksgiving feast. Yes, autumn is one of the most delicious seasons, from chili to apple dumplings. My mouth is watering just writing about it! And let's not forget apple cider and hot cocoa which further increase the coziness of the descent into winter.