A Very Merry Tag
I found on Naomi's blog, Wonderland Creek, this fun Christmas tag from Abby at Lavender Spring, and I decided it would be a fun way to kick-off December.
1. Does it snow where you live around Christmas? (If it doesn't, you have my sincere sympathy.) How much? Any special snowy Christmas stories?
Typically, we do get snow, but there have been a few sad Christmases without it. In 2013, we got our first snow in October and it was a blanket of white clear into April of the next year. That was a very cold, but lovely Christmas (and Halloween and Thanksgiving) in a winter wonderland.
2. Do you get a real tree or a fake tree?
Oh, we have a fake tree. Real trees can be a hassle, though they are quite pretty.
3. What is your favorite Christmas movie?
I do not know how to choose! There are so many good ones.
4. Where in the world would you like to spend Christmas the most?
Hmmm...I think it would be magical to spend Christmas in Vienna, Austria. It seems that they go all out for Christmas there, and I would love to go to concerts, visit the Christmas markets, look at all the lights and displays, taste their food, and whatever else they offer for the season!
5. What fictional/literary character would you love to spend Christmas with?
I have no idea. Perhaps Elizabeth Bennet? I like to imagine what Christmas at Pemberley would be like... Or maybe Bilbo Baggins - I mean, what cozier way to spend the holiday than in a hobbit hole with "good food, a warm hearth, and all the comforts of home

"?
6. What is your favorite Christmas song?
Like classic carol? Or do pop Christmas songs count? Going by traditional Christmas carols, my favorite is probably "O Holy Night" or "Joy to the World". My current favorite modern Christmas song is "December Song" by Peter Hollens - I am totally obsessed with this song right now.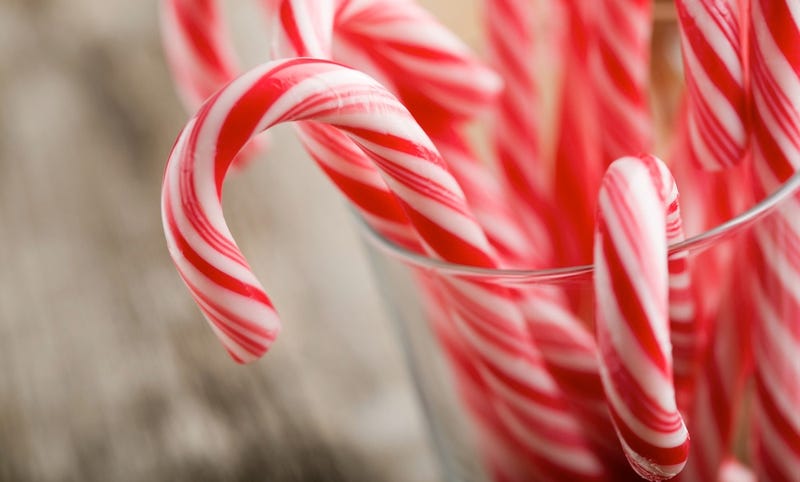 7. What is your favorite Christmas book/story (besides, ya know, the story)?
There's this really sweet story about the meaning of Christmas called The Legend of the Candy Cane - my mom read this book to my sisters and me when we were little, and I always loved it.
8. Which do you prefer: multi-colored lights or white lights?
White, for sure. I have never cared for the look of all those rainbow lights - they're a bit too much, imo.
9. What time period/decade would you most like to spend Christmas in?
Honestly, as surprising as it sounds coming from me, I am quite content to spend Christmas in the 21st century as it is.
10. Which period drama has the best Christmas scene/episode?
Little Women has the two best. I can't decide between the March sisters willingly giving what they have to the poor Hummel family or Beth receiving her piano and their father coming home from the war hospital - both Christmas moments in that movie are heart-warming and give me that happy feeling of

the season

.
Anyone who's reading this is officially tagged by me

.
Happy December

!